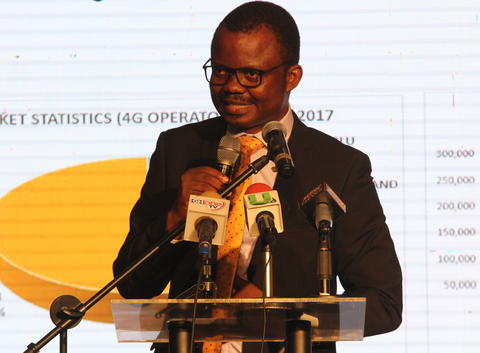 The Ghana Internet Services Providers Association (GISPA) has elected Mr. Richard Densu as President.  Mr. Densu replaces Mr. Ernest Brown, who served as GISPA President for three terms. Mr. Densu represents MTN on the GISPA Board. George Gabla of Internet Solutions Ltd, Kwesi Nkrumah of Comsys Ghana Mr. Michael Nfodzo of Vodafone and Emmanuel Kwarteng of Main One were also elected to the GISPA board.
In his acceptance speech, Mr. Densu, an ICT professional with over 15years experience in the industry and a member of the previous board, thanked all GISPA members and the board for electing him as GISPA President and pledged to leverage his position for the interest of the industry and for members to feel part of GISPA. He also said he would work to improve the outlook of the association by putting in place appropriate structures that will impact it positively.
The new GISPA President also pledged his commitment to help fight cybercrime in Ghana and asked for the support of the board to help champion the fight against cybercrime and other related issues that affect the industry and the country as a whole. He also called for more engagements with stakeholders within the ecosystem in order to move the Internet industry forward.
The new leadership will be issuing out a programme of activities in the coming days, first of which will be a handing over ceremony and media engagement.
The Ghana Internet Services Providers Association (GISPA, www.gispa.org.gh), is a professional, non-profit trade association representing the interests of local ISPs and other internet providers.
The strength of the association rests on its ability to be truly representative of the Ghanaian internet industry as a whole. GISPA currently has eighteen (18) members.