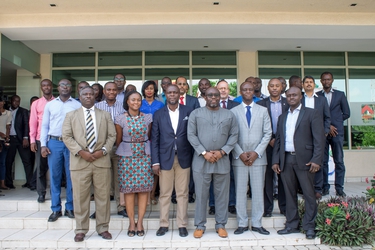 Ghana Internet Exchange Point Peering Roadshow
May 3, 2017, 12:12 p.m.
The Ghana Internet Services Providers Association (GISPA) and Ghana Internet Exchange (GIX) collaborated with Internet Society to organize the maiden edition of an Internet Peering and Interconnection Roadshow at the Swiss Spirits Hotel in Accra on 25th April, 2017. This roadshow brought together stakeholders from academia, private sector, regulator and government to deliberate on peering and interconnection issues in Ghana.