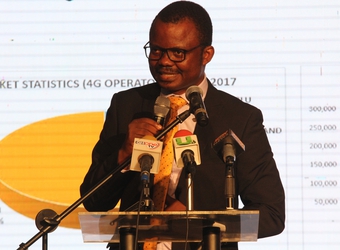 GISPA elects new Board and President
March 14, 2018, 7:50 p.m.
The Ghana Internet Services Providers Association (GISPA) has elected Mr. Richard Densu as President. Mr. Densu replaces Mr. Ernest Brown, who served as GISPA President for three terms. Mr. Densu represents MTN on the GISPA Board. George Gabla of Internet Solutions Ltd, Kwesi Nkrumah of Comsys Ghana Mr. Michael Nfodzo of Vodafone and Emmanuel Kwarteng of Main One were also elected to the GISPA board.